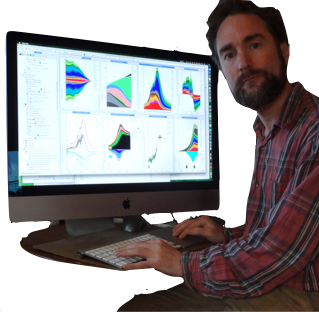 Ben Matthews' Papers / Presentations
Organised by topics, newer first, but topic dates overlap
(Note: some missing links /gaps still to fix, some extra docs may be found at my ResearchGate page)
Recent 2021-2 | Migration & 1.5C, 2016 | Brazil (IVIG) 2011 | Regional Pathways | Global Stabn <2C | Optimisn/Uncert | New Scenarios | Responsibility | Metrics | Aviation | JCM Concept | Climate Equity | Air-Sea CO2 fluxes | Other Cli-conf | Climate Engineering | Fluo Corals | EQ Life |
---
2022 - coming soon:
(links will be added)
Earth System Governance, Oct 2022
? Scalacon, Oct 2022
2021:
---
(2016): 1.5C and Migration conferences
---
Topic: Regional Emissions Pathways consistent with Global Climate Stabilisation
Presentations whilst working in IVIG-COPPE-UFRJ Brazil 2011
(work in progress)
Report from project applying JCM for IVIG, COPPE, UFRJ Brazil 2011 - Coming Soon- (ADD presentations in Rio)
Have contributed to and EU expert taskforce on modeling and assessment of related topics - and piloted this group during Belgian presidency of EU in 2010 (internal documents only)
Interactive Java Climate Model (at jcm.benmatthews.eu) includes many relevant plots and inline documentation on this topic
---
Topic: Global climate stabilisation pathways to avoid 2°C (probabilistic analyses)
Emission pathways consistent with a 2°C global temperature limit
J.Rogelj, W.Hare, J. Lowe, D.van Vuuren, K. Riahi, B. Matthews, T. Hanaoka, K. Jiang & M. Meinshausen,
Nature Climate Change, October 2011
UNEP: The Emissions Gap Report
Are the Copenhagen Accord Pledges Sufficient to Limit Global Warming to 2°C or 1/5°C?
(26 Authors, I contributed mainly to chapters 2 + 5), Presented in Cancun Oct 2010 (following meetings in Bonn, Geneva)
Scientific Perspectives after Copenhagen
E.Fee, D. Johansson, J. Lowe, P. Marbaix, B. Matthews, M. Meinshausen (+ Steering Group),
Information Reference Document commissioned by the EU's Climate Change Science Experts, Presented in Cancun October 2010 (Following meetings in Madrid, Brussels)
The 2°C Target, Background on Impacts, Emission Pathways, Mitigation Options and Costs


Information Reference Document prepared and adopted by EU Climate Change Expert Group, July 2008 (following meeting in Bled)

Participation at Conference "Avoiding Dangerous Climate Change", Exeter 2005

UNFCCC Article 2, Stabilisation and Uncertainty: Engaging Citizens with a web-based Climate Model: Presentation | Abstract


B.Matthews, J-P.vanYpersele, at World Climate Change Conference Moscow (Oct 2003):

Related later presentations: For Climneg UG (Jan 2004) | UCL-ASTR (Feb 2004) | ICTP Trieste (Mar 2004)
Related earlier presentations: Ghent (Nov 2003) | Firenze (Sept 2003)
European Geophysical Society, Nice April 2003 Poster | Abstract (earliest investigation of this topic) | Abstract for 2004


Related Topic: [Climate] Optimisation under uncertainty

(including economic modeling)
Optimal Climate Stabilisation under Uncertainty, Can an Interactive Model make Risk Analysis more Transparent(ly)?

Presentation at 2nd International Workshop on Integrated Climate Models: An Interdisciplinary Assessment of Climate Impacts and Policies, ICTP Trieste (Nov 2004)

Participation at expert meetings of the "Innovation Modeling Comparison Project" in Paris, Milano, Utrecht (2003-5) `
---
Topic: New Scenarios for scoping IPCC AR5 and future work of IPCC
Towards New Scenarios for Analysis of Emissions, Climate Change, Impacts and Response Strategies.


Intergovernmental Panel on Climate Change, Expert Meeting Report, Sept 2007 Noordwijkerhout, 132pp. Ben Matthews is one of the 31 lead authors.

Note: this document was the culmination of a series of IPCC expert meetings over several years, beginning in Laxenburg and continuing in Seville, in all of which I participated.

Proposals For Future Work of IPCC - ADD LINK to doc submitted to Budapest plenary, and follow-up doc in Antalya plenary
Scoping document for IPCC AR5 - ADD LINK to doc negotiated in Pusan

I also contributed to many reviews of IPCC AR4 (all 3 WGs) and its planning, especially regarding the "Cross Cutting Themes", via submissions of the Belgian government and later of the IPCC-ViceChair, and active contribution to the AR4-WG plenaries in Brussels, Paris, Valencia

Contribution to earlier IPCC expert meetings (including on Article 2, Geneva 2003) - ADD INFO.
Observer at earlier IPCC plenaries in London (for TAR, 2001) and Geneva (2002)
---
Topic: Attribution of Relative Contributions to Climate Change
(UNFCCC Assessment of Scientific and Methodological Aspects of the "Brazilian" proposal)
including participation at expert meetings in Bracknell, Berlin, Louvain-la-Neuve (which I organised), Koeln 2006, Oslo 2007.
MATCH (Modelling of Contributions to Climate Change)
---
Topic: Contribution of Aviation Emissions to Climate Change
---
Topic: The concept of the interactive Java Climate Model
---
Topic: Equity in the global climate negotiations
I contributed to develop the "Contraction and Convergence" proposal with the team of the "Global Commons Institute" in 1995-6, especially at UNFCCC COP2:
Proposals for a Principled Protocol (distributed at UNFCCC COP2) -ADD LINK + Graphic
Defending the Value of Life (GCI website 1995) -ADD LINK
Early versions of JCM helped to illustrate options for C&C - LINK TO ARCHIVE
I contributed to forming the "CAN-Equity group" at UNFCCC COP6, 6bis, 7
Presentations / Poster on related topics in China, 1998 (ADD COPY TEXT / POSTER)
---
Topic: The Rate of Air-Sea CO2 exchange: Chemical Enhancement and Catalysis by Marine Microalgae
PhD thesis, UEA ENV 2000 - full text available online
Report of ESCOBA, the European Study of Carbon in the Ocean Biosphere and Atmosphere 1998 (ADD LINK)
Abstracts accepted for carbon-cycle conferences in Puerto Rico, Cairns and Tokyo (ADD COPIES and explanation)
Presentation to Conference on Gas Transfer at Water Surfaces, Heidelberg (check - Add LINK)
Presentations to UK Oceanography in Bangor and Stirling (ADD LINKS)
Analysis of CO2 Air-Sea Fluxes in the East-China Sea, at Ocean University of Qingdao 1998 (ADD SUMMARY / COPY PLOTS)
---
Other general climate conferences during this period
Poster at "Climate and History" Conference UEA-CRU, 1997 (CHECK topics -ADD LINK)
Participation at conference "Gaia in Oxford - The Evolution of the Superorganism" 1996 (CHECK)
---
Topic: The Risks of Climate Engineering
---
Topic: Fluorescence of Humic Acid Bands in Corals
---
Topic: Evaluating The Quantity of Life - Indicators of Environment and Development
Paper written as a student in Edinburgh, at the time of the UNCED in Rio 1992 (ADD SCAN)
---